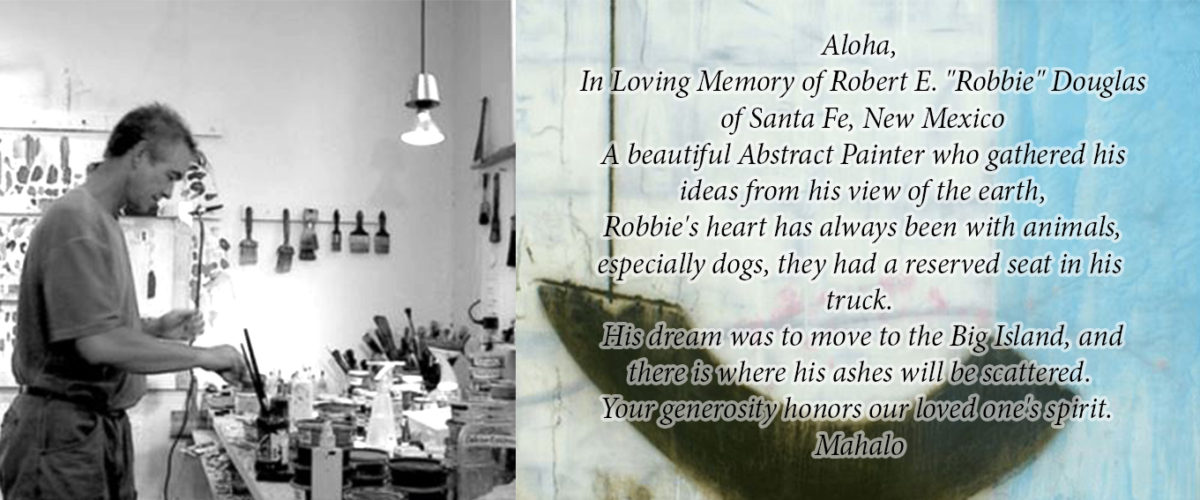 Your contributions are GREATLY appreciated!
DONATE
There are more than 300 animals in residents at the sanctuary. The daily care of such a large community, spaying and neutering, medical treatments, and all the other services provided by the sanctuary are a major expense. Just the veterinary bills can run to THOUSANDS OF DOLLARS A MONTH. Rainbow friends solely relies upon contributions for its operations. Donations, small or large, in money, goods or services are GREATLY APPRECIATED. Rainbow Friends Animal Sanctuary is a 501(c)3 non profit organization and all contributions are Tax-Deductible. Thank your for caring for the animals!
CONTRIBUTION BY MAIL
PLEASE MAKE CHECKS PAYABLE TO RAINBOW FRIENDS AND MAIL TO:RAINBOW FRIENDS ANIMAL SANCTUARY P.O. BOX 1259 KURTISTOWN, HI 96760
DIRECT PAYMENTS PLAN
YOU CAN SET UP A RECURRING DONATION FROM YOUR BANK ACCOUNT EVERY MONTH. WHEN YOU CLICK ON THE BUTTON BELOW A PDF FILE WILL APPEAR ON YOUR SCREEN. PRINT THE FORM, COMPLETE ALL THE DETAILS AND MAIL IT TO US. DOWNLOAD FORM HERE
NETWORK FOR GOOD CONTRIBUTION
NETWORK FOR GOOD IS A HYBRID ORGANIZATION—A NONPROFIT-OWNED FOR-PROFIT. NETWORK FOR GOOD'S NONPROFIT DONOR-ADVISED FUND USES THE INTERNET AND MOBILE TECHNOLOGY TO SECURELY AND EFFICIENTLY DISTRIBUTE THOUSANDS OF DONATIONS FROM DONORS TO THEIR FAVORITE CHARITIES EACH YEAR. OUR DONOR-ADVISED FUND IS ACCREDITED BY THE BETTER BUSINESS BUREAU WISE GIVING ALLIANCE AND MEETS ALL 20 OF ITS STANDARDS FOR CHARITY ACCOUNTABILITY.
CONTRIBUTION BY RECYCLING
WHEN YOU REDEEM YOUR HI5 CONTAINERS (GLASS, ALUMINUM, PLASTIC ETC) AT REDEMPTION CENTERS ACROSS THE ISLAND OF HAWAII YOU CAN CHOOSE TO HAVE THE MONEY TO BE DONATED TO RAINBOW FRIENDS. A VERY EASY WAY TO HELP.
CONTRIBUTION OF GOODS OR SERVICES
THE FOLLOWING IS A 'WISH LIST' OF ITEMS THAT THE SANCTUARY IS ALWAYS IN NEED OF:
FOR DOGS – BAGS OF PEDIGREE SMALL CRUNCHY BITES DRY FOOD, CANS OF PEDIGREE DOG FOOD (GROUND MEAT), COLLARS, LEASHES, KENNELS, CARRIERS, SHAMPOO, BRUSHES, STAINLESS STEEL BOWLS, TOYS, CHEW STICKS, RAWHIDE BONES
FOR CATS – CANS OF SPECIAL KITTY, FANCY FEAST OR FRISKIES (ALL GROUND MEAT TYPES), LITTER BOXES, TIDY CATS MULTI-CAT LITTER, ANIMAL BEDDING PELLETS, BEDS, BASKETS, CARRIERS, TOYS, STAINLESS STEEL BOWLS
BEDDING – OLD TOWELS, SHEETS, PILLOWS ETC FOR BEDDING FOR BOTH DOGS AND CATS. ALSO OLD NEWSPAPERS FOR MOPPING UP SPILLS.
MEDICINAL – HEARTWORM PREVENTATIVE MEDICINES, FLEA TREATMENT MEDICINES, GLUCOSAMINE TABLETS, FISH OIL SOFTGELS, HYDROGEN PEROXIDE, BETADINE, RUBBING ALCOHOL, SYRINGES, COTTON BALLS, BAND AIDS
CLEANING MATERIALS – SIMPLE GREEN, BLEACH, LAUNDRY DETERGENT, DISH SOAP, SCRUBBERS, SPONGES, BRUSHES, BUCKETS, MOPS, BROOMS, RUBBER GLOVES, PAPER TOWELS, TRASH BAGS (13 OR 33 GAL)
OFFICE MATERIALS – COPY PAPER, PRINTER INK (BROTHER MFC-7840W), ENVELOPES, STAMPS, 3-RING BINDERS, COMPOSITION NOTEBOOKS, PENS, DRY ERASE PENS
CONSTRUCTION MATERIALS – TIN ROOFING, WOOD, FENCING, TARPS, PLIERS, HAMMERS, WIRE CUTTERS, HAND PRUNING SHEARS, RAKES, SHOVELS, TAPE MEASURES, DUCT TAPE, NAILS, SCREWS
WE ALSO HAVE A NEED FOR PEOPLE TO WEED-WHACK THE TRAILS AND KENNEL AREAS, TO CARRY-OUT ON GOING REPAIR AND MAINTENANCE ON FENCES, KENNELS AND DOG RUNS AND TO HELP WITH FUND-RAISING ACTIVITIES. IF YOU CAN HELP AT ALL IN ANY OF THESE AREAS, PLEASE CALL US AT (808) 982 5110. MAHALO!