Rainbow Friends Animal Sanctuary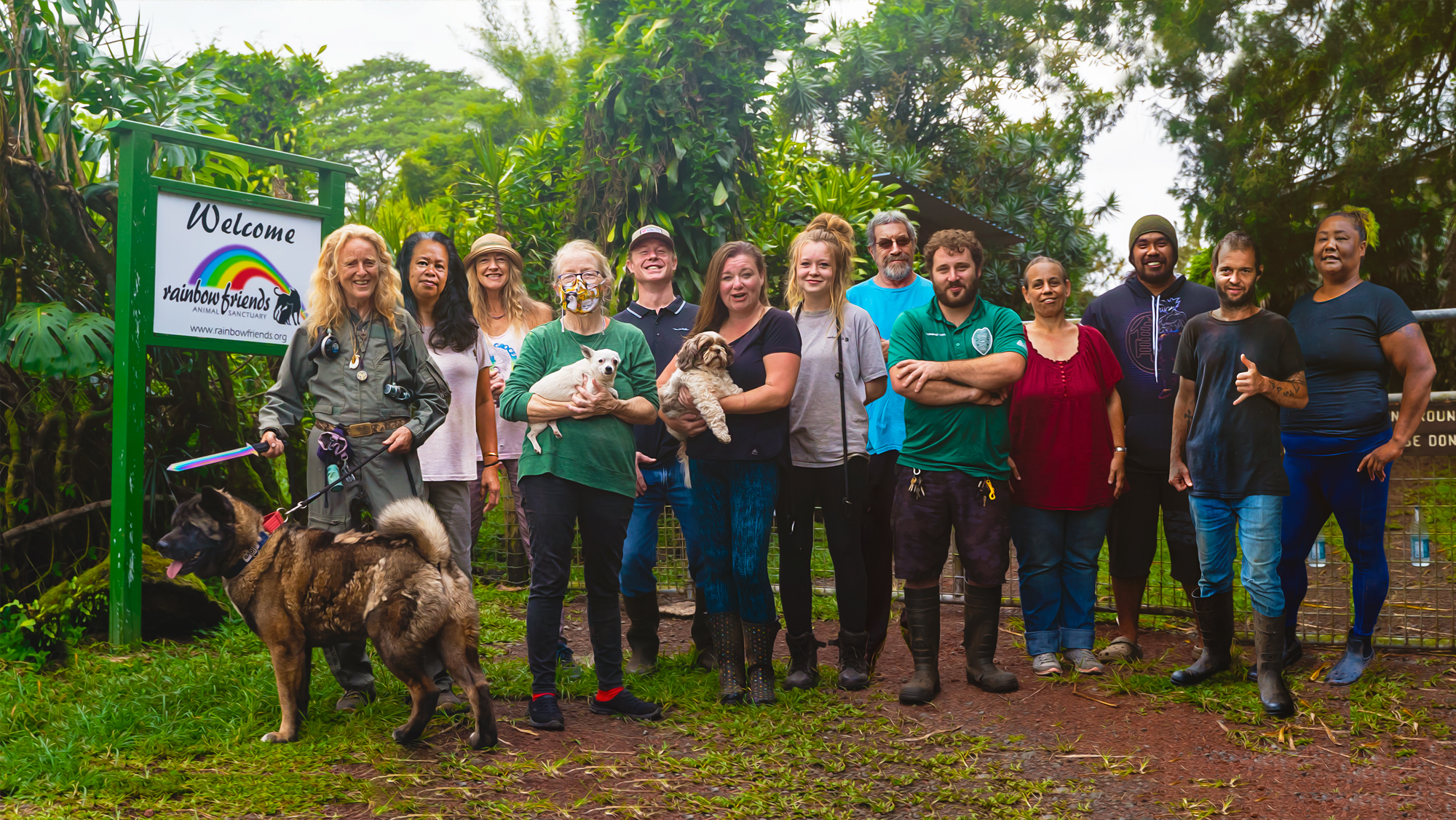 Rainbow Friends Animal Sanctuary is a 501(c)3 non profit organization dedicated to the well being of Hawaii's unwanted, rejected, abandoned, abused or otherwise neglected animals, especially companion animals.Our services include rescuing, fostering, provision of food, medical care and safe sheltering of these creatures until they can be permanently placed into caring and responsible homes. Some animals may live out their lives at the Sanctuary, or foster locations, or be returned to their human companions.
Open Daily from 10:00 am – 3:00 pm
Rainbow Friends Waimea Shelter
Waimea Shelter is now Closed as of 9/21/2022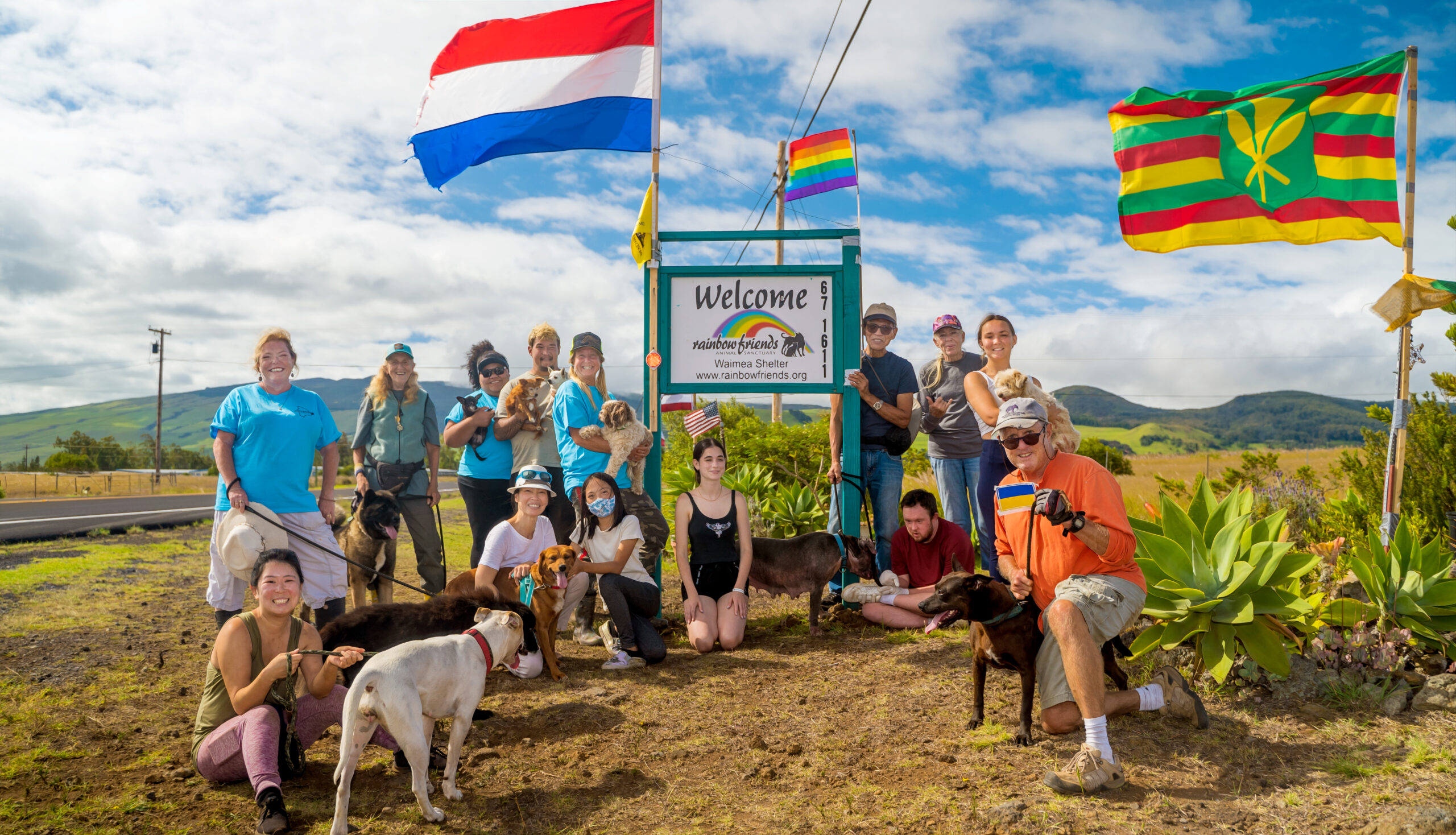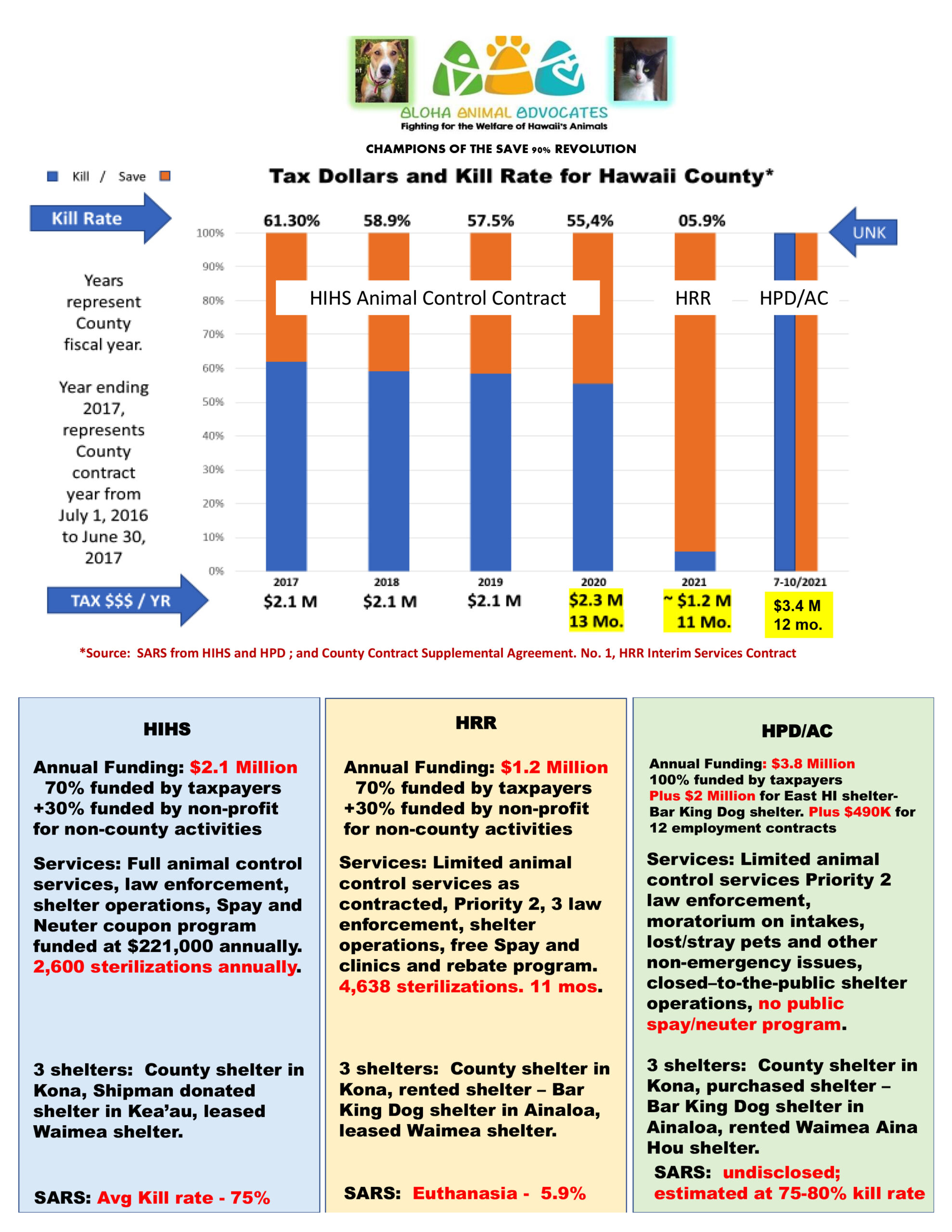 More about our Sanctuary

TAKE ACTION TO SAVE LIVES AND BRING HOPE FOR ANIMALS IN NEED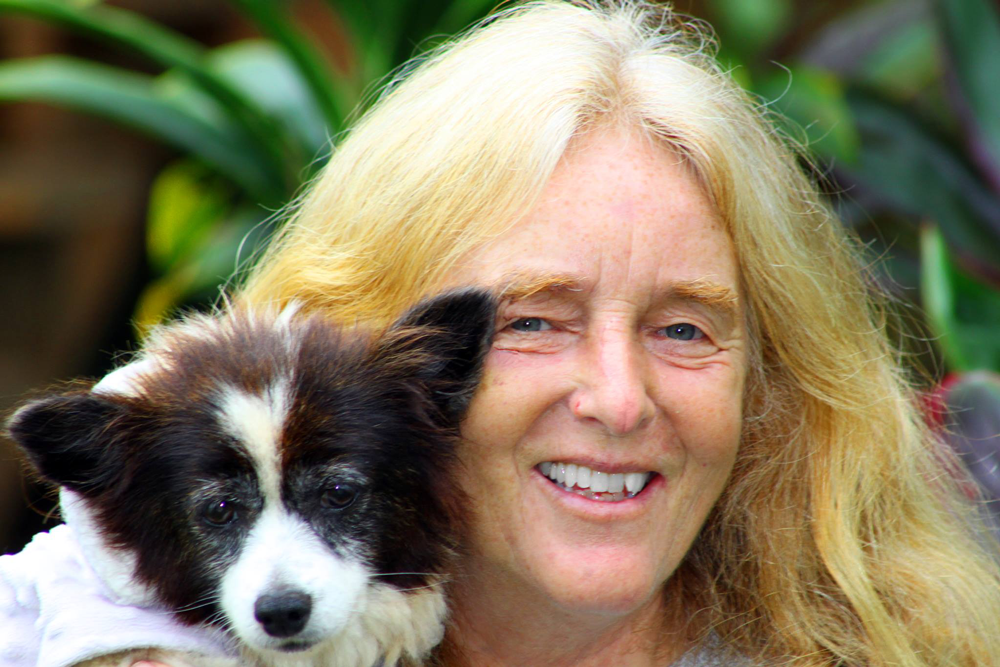 Mary Rose, Founder/President of Rainbow Friends Animal Sanctuary.

At the age of 1, she had a tabby cat as her companion who was larger in size than she was. They always took naps together!
When Mary Rose was 7 years old, the family had moved to Rotterdam to an apartment that was 5 minutes walking distance from 'Diergaarde Blijdorp' (The Rotterdam Zoo). She visited and volunteered there daily for 7 consecutive years and learned a tremendous lot about all the animals living in this World, except about dogs and domestic cats. Early in the morning she would be awakened by the trumpeting of the Elephants and by the wonderful sounds the Gibbons make and other animals' singing, greeting the morning et al.

Furthermore, from her 20th through her 30th year, she spent most of her time under water, sharing and teaching about proper conduct in the World's Oceans, about the health of the different corals and about Pono diving methods in which you observe and not touch et al. During this time she would take small groups of Dutch Divers to beautiful spots around the World including wreck diving in Scotland, wreck diving South of the Scilly Islands on the English Coast, the Red Sea off of the Sudan, the Maldives, Belize Ambergris Cay, Indonesia, Austria under the ice, and more. She also taught during this time Fire Brigade, Police and Army units the rudimentary skills of snorkeling and diving as the Netherlands consists mostly of water, so a lot of rescues in those waters need to take place in a daily fashion.

Mary Rose, visited different sanctuaries in 1999 before officially opening a small sanctuary in Hilo Hawai'i.
It was very interesting that the first 12 dogs who arrived were all of different breeds, thereby teaching the volunteers and founder about their specifics and signatories. Mary Rose also studied with Terry Crisp of then United Animal Nation EARS (Emergency Animal Rescue Services) and learned a lot from her.

Furthermore she learned a lot from Cleveland Amory of the Fund for Animals, Alan Slifka of the Big Apple Circus, Linda Tellington Jones of TellingtonTouch (TTouch), Becky Robinson of Alley Cat Allies, Monty Roberts about horses in the wild, Christine Stevens of the Animal Welfare Institute, Dr. Pitcairn, Lydia Hiby and Bonnie Weintraub about conversations with animals, Beatrice Lydecker, Jim Nollman, John Lilly & Temple Grandin for her intuitive and insightful knowledge re animal behavior and others.

In 1999 Rainbow Friends Animal Sanctuary was born and moved to a 7.5 acre piece of land in Kurtistown Hawai'i, now home to 65 dogs, 375 cats, 9 pigs, 15 cavies, 8 rabbits and numerous chickens.

We also invite you to contact us to share your suggestions, ideas, and wisdom. Aloha!
Plans are afoot (October 2021) and we ask you to learn about these by requesting information
from maryrose@rainbowfriends.org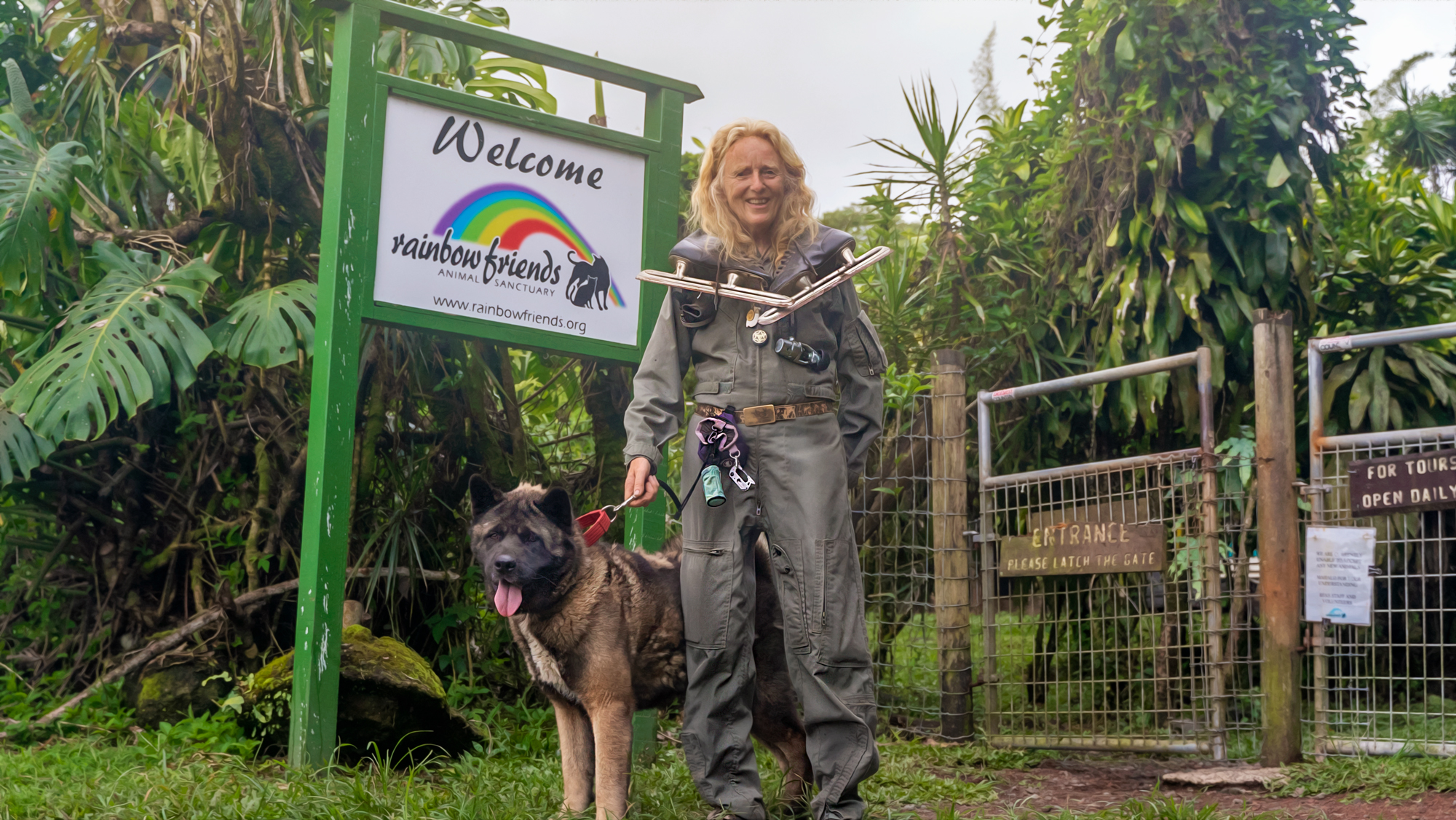 Mary Rose & Maka Maka Fenrir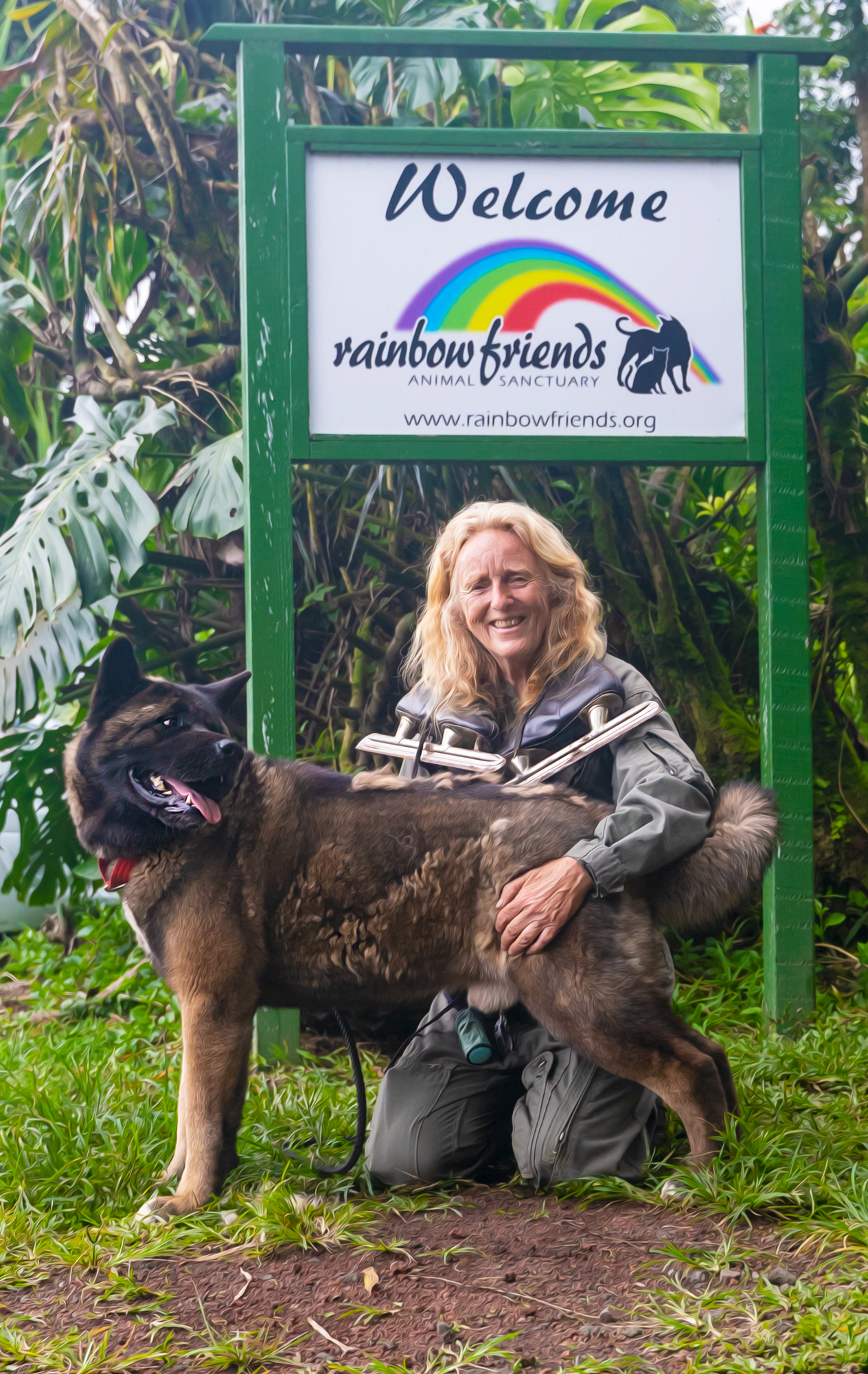 Mary Rose with her Ice Skates which she rode 75 miles per day in the Netherlands