No Kibble on the shelves…!!!
No problemo for Rainbow Friends. We are cooking Dog Chow and us staff & volunteers are joining them! It is that good!
Mahalo Nui
Mary Rose & Co
Waimea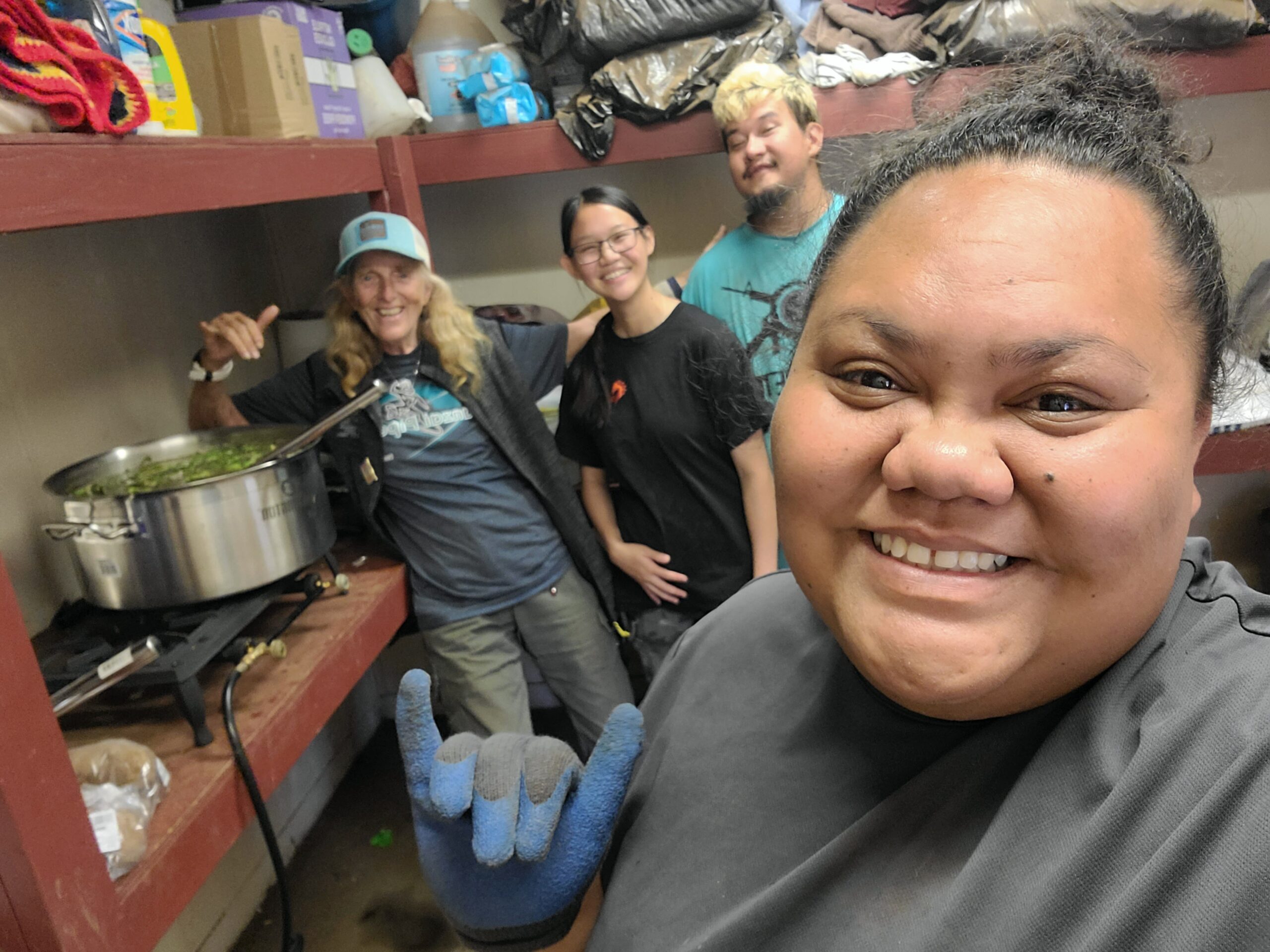 Left to Right: Mary Rose, Sydni, Kawelo & Mokihana.
A recipe has no soul. You, as the cook, must bring soul to the recipe.